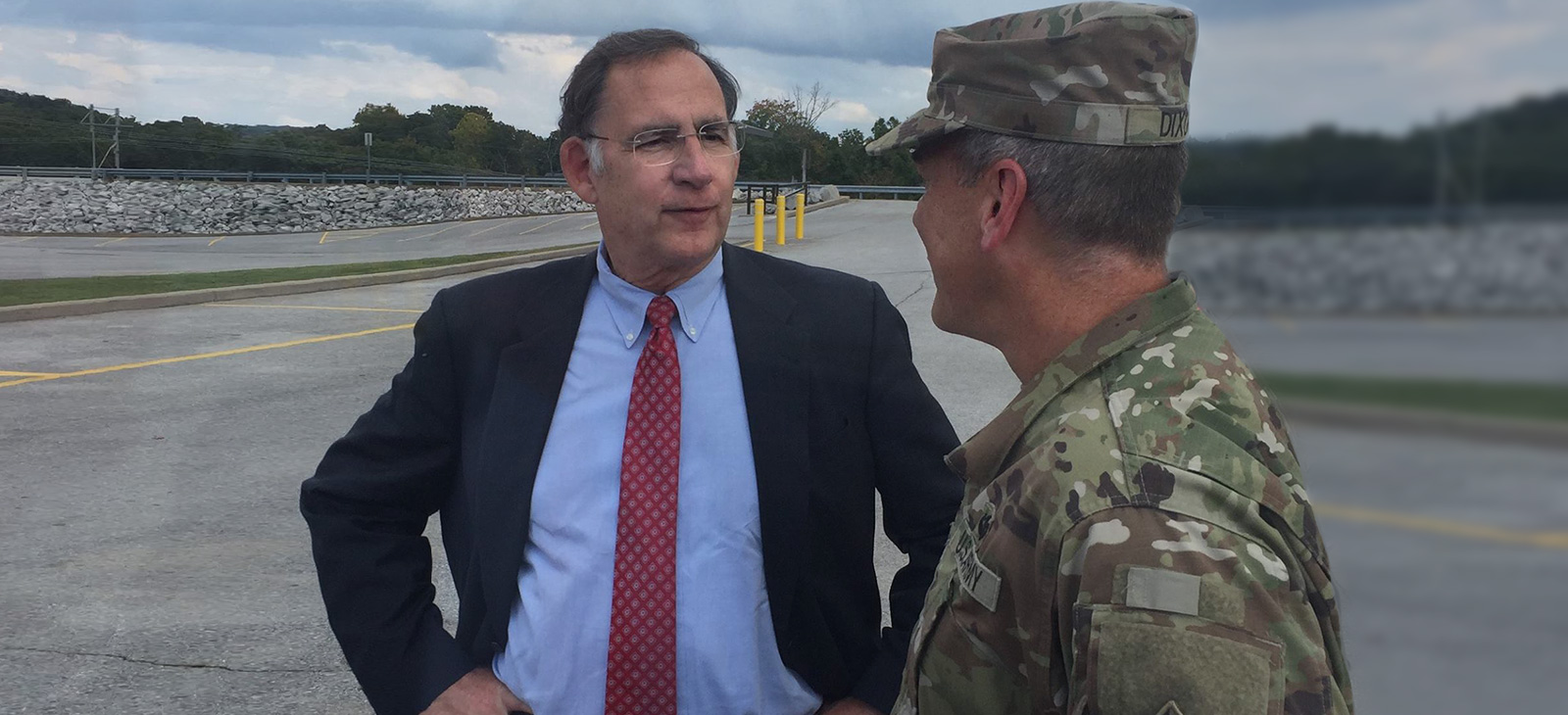 WASHINGTON- U.S. Senator John Boozman (R-AR) honored the life and service of Harrison WWII veteran Walter "Boots" Mayberry in the Congressional Record, the official proceedings of Congress. Boots was a true patriot known for his deep faith as well as his love for his country. He passed away on July 25, 2018. 
Boozman submitted the following remarks to the Congressional Record:  
Mr. President, I rise today to honor Walter "Boots" Mayberry, a World War II airman from Harrison, Arkansas whose military service, life and career exemplify what it means to be a true patriot.
Walter "Boots" Mayberry was born in Pine Bluff, Arkansas on August 11th, 1923 to a large family. Mayberry's nickname, "Boots," came about during The Great Flood of 1927. His older sister, Dell, took the four-year-old Mayberry into town and bought him a pair of rubber boots with rubber red-tops. From then on, Mayberry could always be found with his boots on – regardless of if he was bathing, in church, or in bed. The nickname became official when he began first grade and told the teacher that his name was "Boots Mayberry."  
Mayberry graduated high school in 1943 and was drafted shortly thereafter. He reported for duty at Camp Robinson and volunteered to join the Army Air Corps. After extensive training in several stateside locations, he was attached to the 560th Bomb Squadron of the 388th Bomb Group in the 8th Air Corps. He was based at Knettishall, England with the mission to bomb Germany and German-held territories, something he and the rest of the "Mighty 8th" did with honor.  
Mayberry served as a waist gunner, defending his B-17 from enemy fighter planes. He and his aircrew successfully completed nine missions before being hit by enemy fire on their tenth mission. Despite the severe damage to the plane, the pilot kept on course and dropped the bombs on their target. Mayberry and the crew were forced to bail out of the plane, which was a problem for Mayberry who never learned how to use a parachute because he never thought he would have to use one. Falling head first, he pulled the ripcord and the force broke his neck. As he drifted to the ground he was in the crosshairs of German ground fire. 
Paralyzed and lying in a field, German civilians brutally checked Mayberry over before soldiers locked him up in a local jail. He was detained with another airman from his crew in a different secure facility for ten days of solitary confinement. From there, he was taken to Frankfurt for interrogation and moved to several locations before ending up in a German POW camp, Stalag 7A in Moosburg, Germany. He suffered inhumane conditions that tested his will to survive.  
Mayberry fondly remembered the American tank of the 14thArmored Division that smashed through the gate, liberating the camp on April 29, 1945. Nearly 70-years after liberation, it was still emotional for Mayberry to talk about the experience of seeing the stars and stripes replace the Nazi flag at the camp. Two days later, Mayberry saw General George Patton who had come to survey the conditions of the camp. 
Mayberry didn't receive any treatment for his injuries until he was examined by a flight surgeon on his way to France, a staging area for soldiers heading home.  
After the war, Staff Sergeant Walter Mayberry lived a long, fulfilling life speaking about and writing a book on his experiences, his faith and his love of country. He regularly participated at Veterans Day parades, Memorial Day programs and many other civic events in and around Harrison. Sadly, Boots passed away on July 25, 2018 at the age of 94.
Mayberry was a member of the Greatest Generation and a patriot dedicated to serving his country. He was an American hero who will be missed. I extend my sincere condolences to his family and friends and I hope that they find comfort in the incredible legacy of service and patriotism that Boots leaves behind.
Original article source: https://www.boozman.senate.gov/public/index.cfm/2018/7/boozman-pays-tribute-to-walter-boots-mayberry | Article may or may not reflect the views of KLEK 102.5 FM or The Voice of Arkansas Minority Advocacy Council