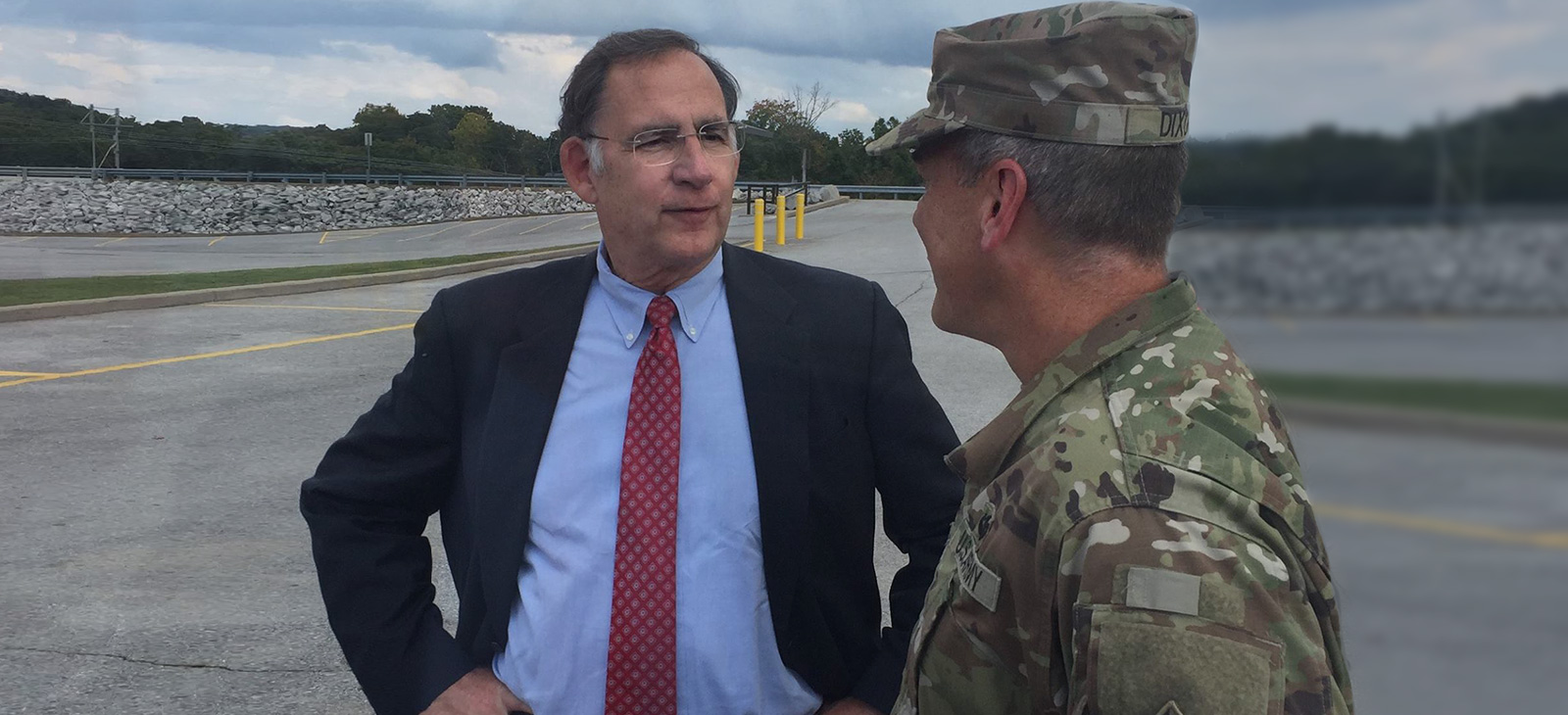 WASHINGTON– U.S. Senator John Boozman (R-AR) joined with Senator John Hoeven (R-ND) to introduce the Montgomery GI Bill Parity Actto enable members of the Guard and Reserve to concurrently use GI Bill benefits and Federal Tuition Assistance (FTA) programs to fund their education.
"I am pleased to join with my colleague Senator Hoeven to offer this simple fix to a problem that should not exist. Our men and women in uniform deserve the benefits they have earned without strings attached. TheMontgomery GI Bill Parity Actwill remove this unnecessary barrier to education benefits for Guard and Reserve members," Boozman said
"Our legislation is all about supporting our Guard and Reserve members and ensuring they receive the benefits that they have earned," Hoeven said. "The Montgomery GI Bill Parity Actimproves access to education benefits for Guard members and ensures that they are able to utilize their benefits in the same way as active duty servicemembers."
Currently, individuals who qualify for Montgomery GI Bill – Active Duty (MGIB-AD) or the "Post 9/11 GI Bill" are, by statute, able to simultaneously use Tuition Assistance (TA) and GI Bill benefits. In late 2014, the Department of Defense (DoD) issued a policy that prohibits similar concurrent usage of TA with the Montgomery GI Bill – Selected Reserve (MGIB-SR). The legislation directs DoD to update its policy and allow Guard and Reserve members to utilize both their GI Bill benefits and the Tuition Assistance concurrently, providing parity with active duty servicemembers.
The legislation is cosponsored by Sens. Patrick Leahy (D-VT) and Kevin Cramer (R-ND).
"For so many Vermonters and other Americans, the National Guard is a way to serve the nation and their communities, and to open up opportunities in their lives," Leahy said. "With this bill we ensure women and men who sign up for the National Guard get all the educational benefits the nation intended they receive. It will allow access to all the opportunities their service provides, and allow a grateful nation the benefit of their full service."
"Both Federal Tuition Assistance and the Montgomery GI Bill not only benefit service members, but also make our military and our economy stronger," Cramer said. "Current restrictions prevent service members from using GI Bill benefits if they are already using tuition assistance, making it more difficult to cover education-related costs. This legislation closes this loophole and allows service members to use the educational benefits they have earned through years of dedicated service."
Original article source: https://www.boozman.senate.gov/public/index.cfm/2019/4/boozman-hoeven-introduce-legislation-to-improve-education-benefits-for-national-guard-and-reserve | Article may or may not reflect the views of KLEK 102.5 FM or The Voice of Arkansas Minority Advocacy Council