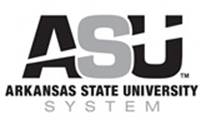 07/19/2019
LITTLE ROCK — Arkansas State University System and Henderson State University today signed a Memorandum of Understanding for the system to provide various operations support services to the university.
"Henderson State University is an important institution in Arkansas, and the ASU System stands ready to assist its leadership as they navigate through some challenging times," System President Chuck Welch said. "As a former president of Henderson, I'm very familiar with the campus, excellent faculty and staff. I'm confident our team can provide valuable support and input to the acting president as decisions are made that will return Henderson to sound financial footing."
The HSU Board of Trustees voted Friday to hire the ASU System to provide financial, internal audit, information technology, institutional research, executive support and legal support services from Aug. 1 through Dec. 31 unless a different time period is mutually agreed to by the parties.
Welch was president of Henderson State from July 2008 to April 2011 immediately prior to becoming president of the ASU System.
Original article source: http://www.astate.edu/news/asu-system-signs-services-mou-with-henderson-state-university | Article may or may not reflect the views of KLEK 102.5 FM or The Voice of Arkansas Minority Advocacy Council