Are you thinking about buying a home pretty soon? Did you know that there are a lot of things you need to prepare to make sure this life altering purchase doesn't put a strain on your finances.
KLEK 102.5 FM and Arvest Bank are partnering to host 3 virtual seminars over the months of April and May 2021 designed to help you buy a house. By the end of the seminars, you will know how to avoid the pitfall and come out on top when it comes to buying a house of your dreams.
Each seminar is free, starts at noon, and will last for about 45 minutes. Leading the seminar is David Norris, Senior Vice President and Mortgage Loan Manager for Arvest Bank. Norris has been in the banking industry for over 10 years.
Click below on the button for any event you want to register for. If you have any questions, you can call (501) 251-5293.
Credit Reports & Scores
Noon – 12:45 P.M.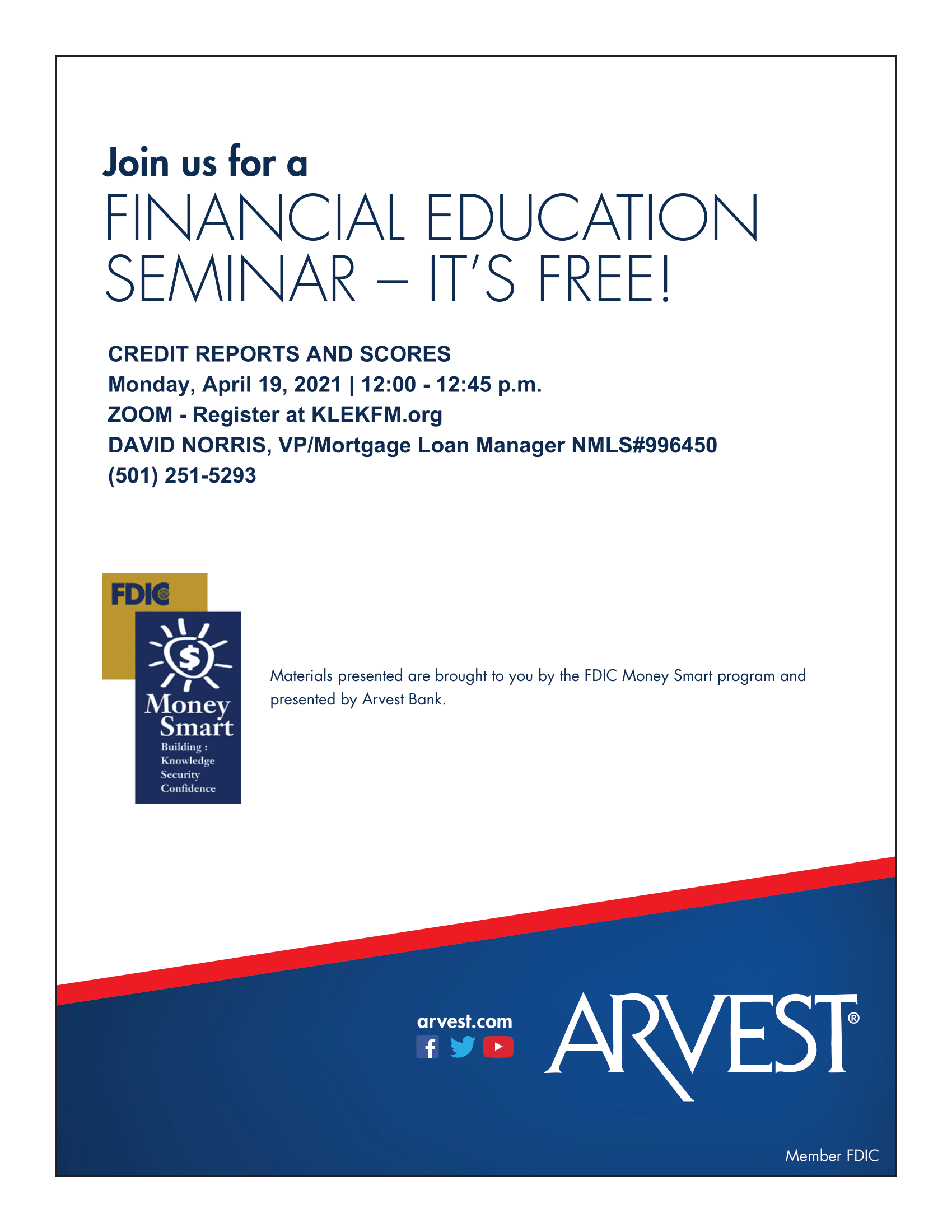 Making Housing Decisions
Noon – 12:45 P.M.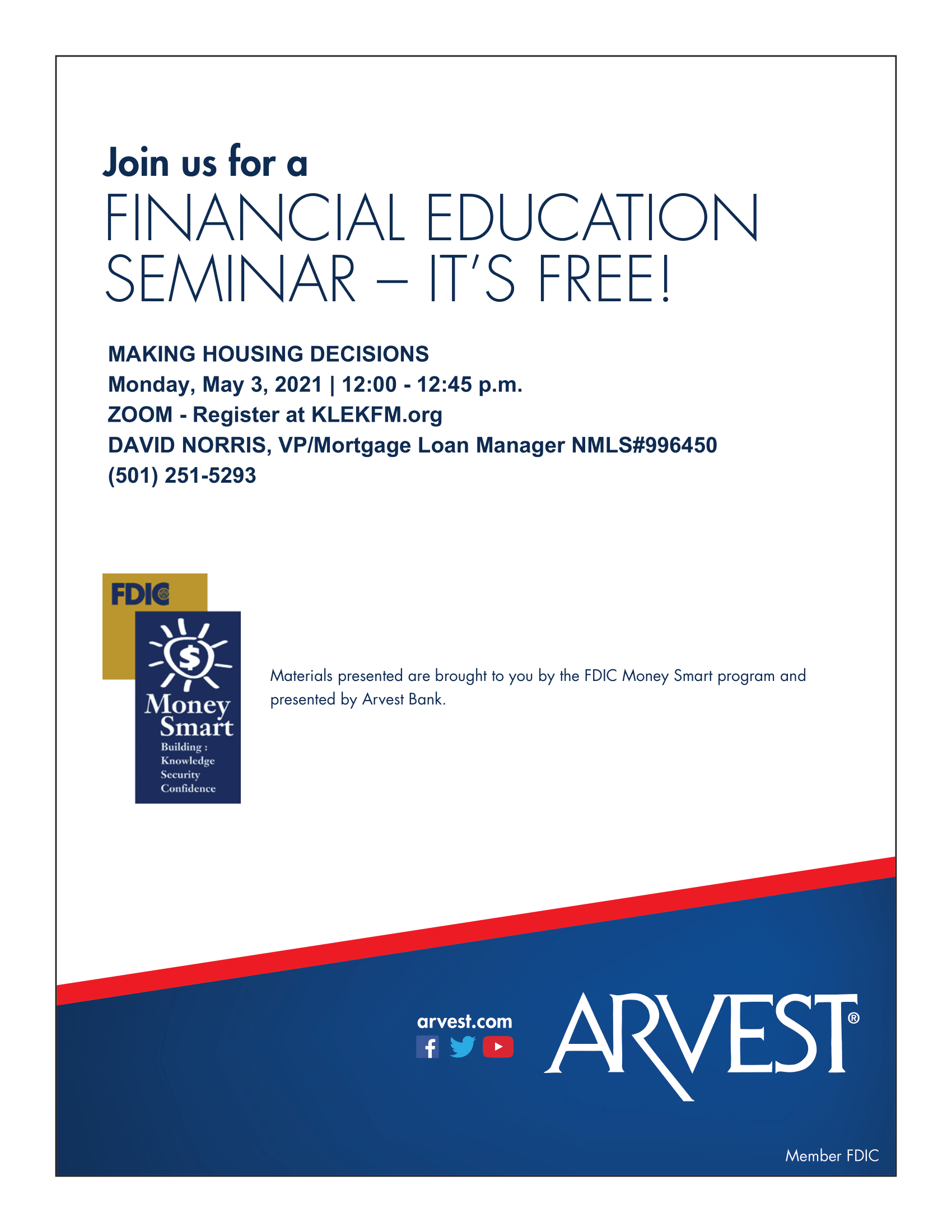 Buying A Home
Noon – 12:45 P.M.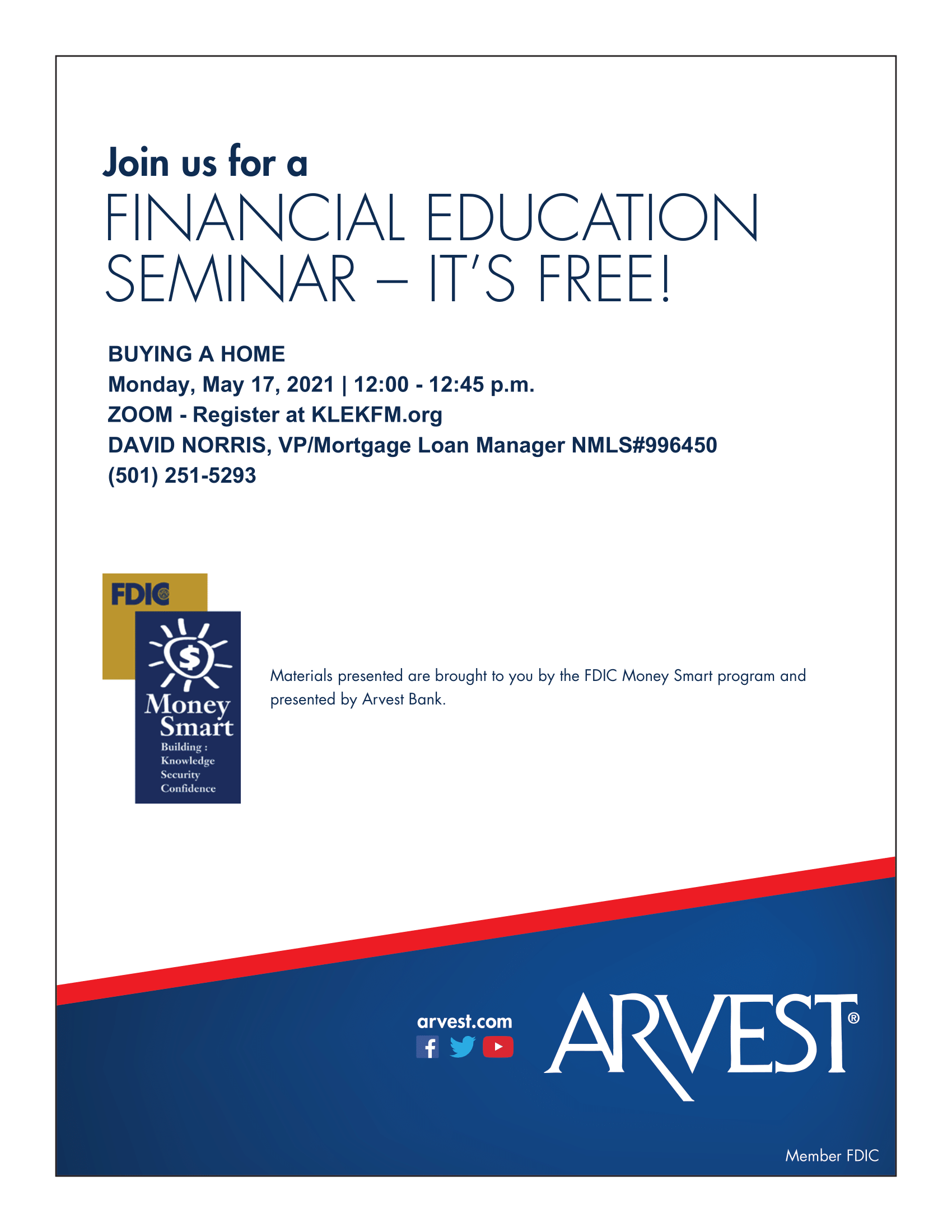 Materials presented in the seminar are brought to you by the FDIC Money Smart program and presented by Arvest Bank. Arvest is based in Bentonville, Arkansas and has more than 270 branches across Arkansas, Missouri, Kansas, and Oklahoma. They have 8 bank branches in Jonesboro.