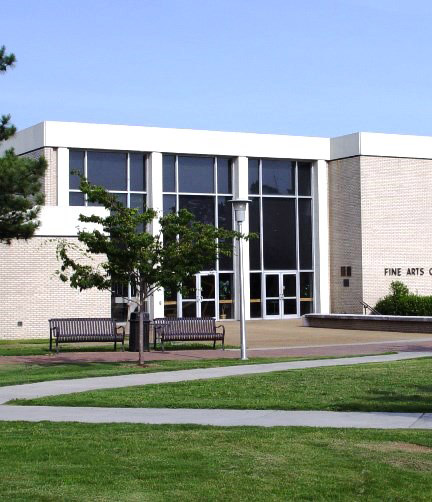 08/30/2018
JONESBORO – The Department of Art+Design at Arkansas State University will resume the Second Saturday monthly arts projects on Sept. 8, when adults and children are invited to experiment with screen printing to make a flower print on fabric. Shelley Gipson, printmaker, will direct the activity.
Interested individuals can drop by Room 107 of the Fine Arts Center anytime between 10 a.m. and 2 p.m.  The project will take about 30 minutes.  Admission is free, and alumni are especially welcomed, according to Dr. Temma Balducci, professor of art history and department chair.
Interested individuals may mark their calendars for future Second Saturday topics:
Oct. 13 – Monster prints: smash-your-face prints inspired by Morgan Price's lithography process.
Nov. 10 – Holiday letterpress cards: make your own holiday card from several options.
Jan. 12 – Paper cutting: create your own image using different cutting techniques (ages 12 and above).
Feb. 9 – Baby prints and Love mementos: use your baby's footprint to create a stamp, or stamp two hands together to create a keepsake.
March 9 – Traditional silhouette portraits.
April 13 – April showers: water inspired textures for printmaking using water-based ink or spray paint.
June 8 – Summer flowers monotypes: bring your own flowers or weeds to create a unique print.
                                                   # # #
Original article source: http://www.astate.edu/news/art-design-plans-second-saturday-creative-opportunities | Article may or may not reflect the views of KLEK 102.5 FM or The Voice of Arkansas Minority Advocacy Council