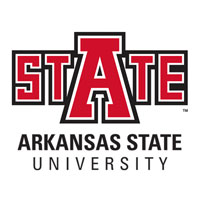 05/29/2019
JONESBORO – The Department of Art + Design at Arkansas State University continues its Second Saturday monthly arts projects on June 8, between 10 a.m. and 2 p.m.
With the June theme being summer flowers, interested individuals are invited to bring their own flowers and join the printmakers at Art + Design to create a unique monotype print.
Second Saturday activities are in room 107 of the Fine Arts Center (GPS 2412 Quapaw Way). Admission is free, and alumni are especially welcomed, according to Dr. Temma Balducci, professor of art history and department chair.
# # #
Original article source: http://www.astate.edu/news/art-design-offers-second-saturday-creative-session | Article may or may not reflect the views of KLEK 102.5 FM or The Voice of Arkansas Minority Advocacy Council