10/25/2018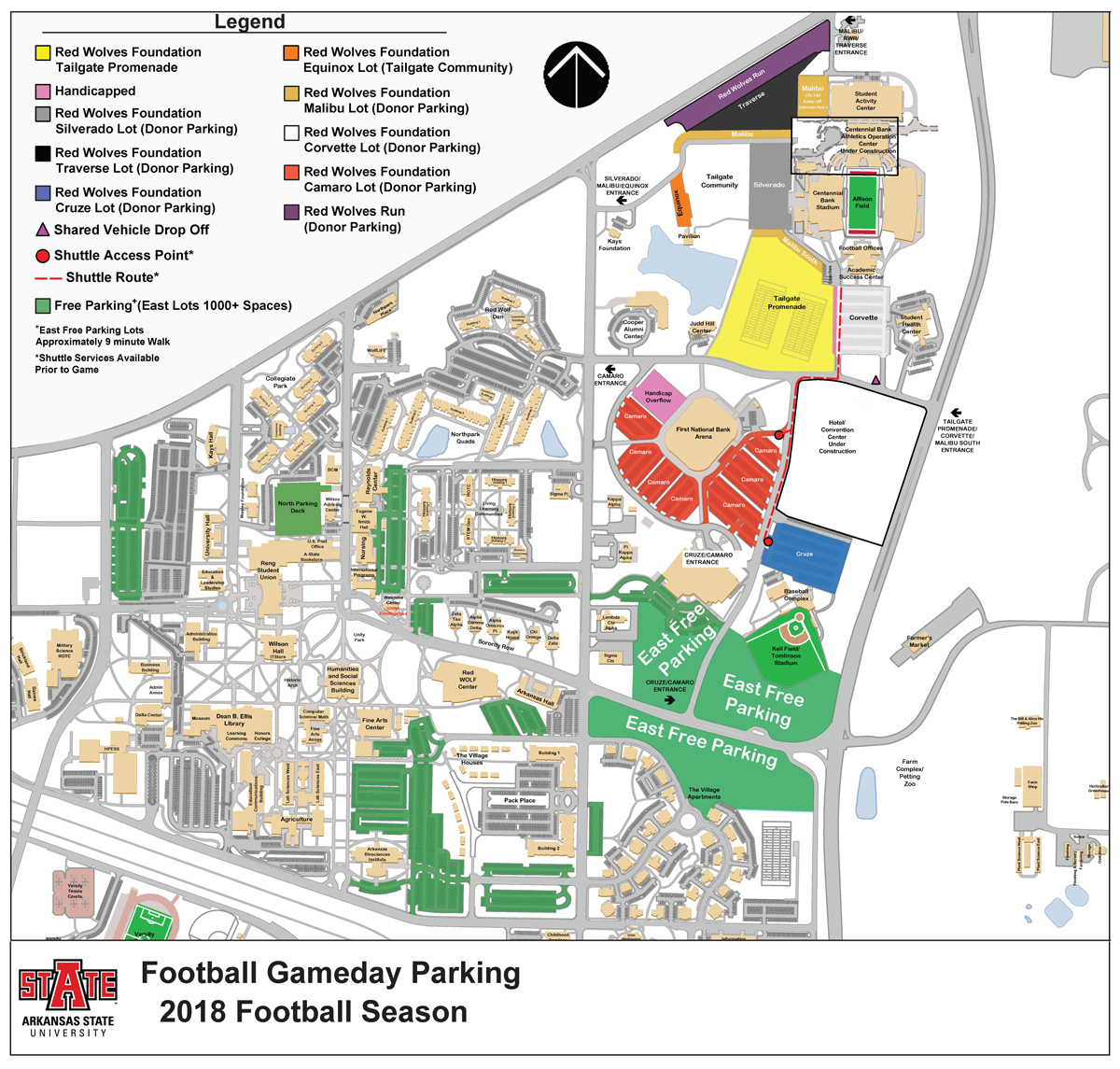 Download a PDF of the revised parking map.
JONESBORO – In cooperation with state and local authorities, Arkansas State University has released a new parking map for upcoming football games
"I want to thank all the parties involved in working out a solution, and I appreciate their support as we move forward," Chancellor Kelly Damphousse said.  "I know this will be a change on game days, but it is important for everyone's safety – pedestrians and vehicle drivers.  Our Athletics Department has identified and marked additional free parking on the east side of our campus, and they have also removed the parking fee from two lots.  The highest estimates of vehicles illegally parking along the state highways bordering campus we've seen is 700, and we have identified at least 1,000 free spots on the east side of campus where Centennial Bank Stadium is located.  Our student leadership has also participated in working this solution.  We hope that by letting our fans know this week they can prepare for next weekend's Homecoming game."
Arkansas State is also eliminating the $10 parking fee on many parking spots to accommodate the ability for more individuals to park free and safely on campus.
Original article source: http://www.astate.edu/news/a-state-announces-changes-to-gameday-parking | Article may or may not reflect the views of KLEK 102.5 FM or The Voice of Arkansas Minority Advocacy Council